Upcoming Events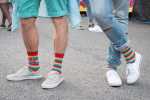 Purchase a pair of our limited edition PNE Pride Socks for $15+tax, wear them to the fair, and receive free admission with your socks.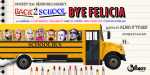 Bye Felicia, BACK 2 SCHOOL- ReADiN' is FUNdamental!

IT's that time of the year again where some ppl dread hearing the words "Back2School!"

IT's Not a CLaSS ROOM. However, you will be TAUGHT a lesson or two in DRAG EDuCATiON!
September 20, 2019 8:00 PM
Pride
One person show for the young gay, the un-gay and the jaded queen in all of us